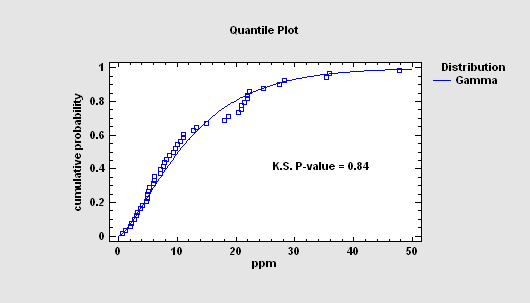 Goodness-of-Fit Tests
Goodness-of-fit tests are used to compare the frequency of occurrence of observations (either quantitative or categorical) to a probabilistic model. Specific tests include the chi-square goodness-of-fit test, the Kolmogorov-Smirnov test, and the Anderson-Darling test.
More:Frequency Tables.pdf, Contingency Tables.pdf, Distribution Fitting (Uncensored Data).pdf
Inferences in One Sample or Paired Samples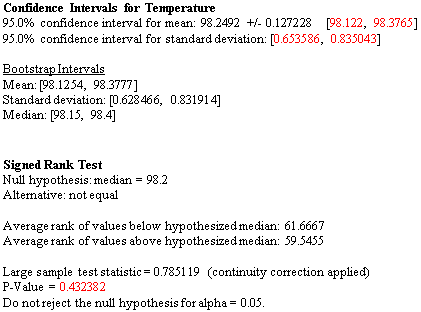 When data are collected from a single population or as paired samples from two populations, it is often necessary to estimate and test the parameters of those populations. The One Variable Analysis procedure will test the value of a population median or the difference between 2 medians using either a sign test or a signed rank test. It will also create interval estimates of the mean, standard deviation and median using bootstrapping, a process in which estimates are obtained by creating many new samples from the observed data values.
More:One Variable Analysis.pdf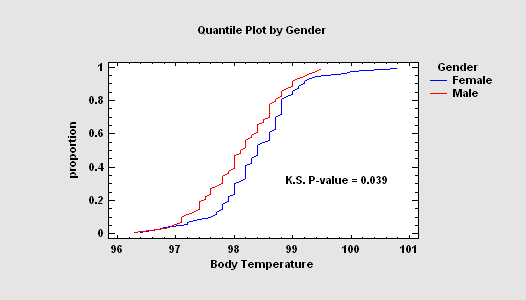 Comparing Two Samples
When data are collected from two populations by taking independent samples, test statistics can be created without assuming that observations from the populations are normally distributed. The Two Sample Comparison procedure performs a Mann-Whitney (Wilcoxon) test to compare the medians and a two-sided Kolmogorov-Smirnov test to compare the entire distributions.
More:Two Sample Comparison.pdf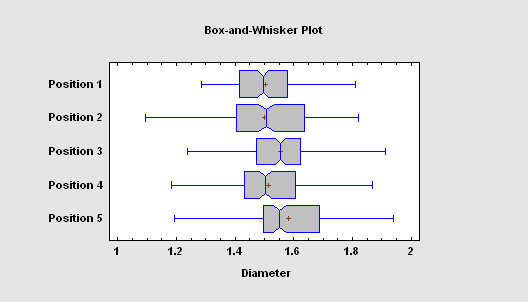 Comparing Multiple Samples
When data are collected from more than two populations, the Multiple Sample Analysis procedure can test for significant differences between the population medians using either a Kruskal-Wallis test, Mood's median test, or the Friedman test. It can also create notched box-and-whisker plots, which have the property that any 2 samples with median notches that do not overlap demonstrate a statistically significant difference between their respective population medians.