Statgraphics Instructors
---
Statgraphics seminars and other instructional events are presented by our senior statistical training experts.
Dr. Neil W. Polhemus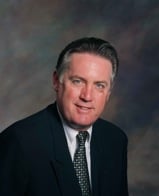 Dr. Polhemus is Chief Technology Officer for Statgraphics Technologies, Inc. and directs the development of STATGRAPHICS. He received his B.S.E. and Ph.D. degrees from the School of Engineering and Applied Science at Princeton University, under the tutelage of Dr. J. Stuart Hunter. Dr. Polhemus spent two years as an assistant professor in the Graduate School of Business Administration at the University of North Carolina at Chapel Hill and six years as an assistant professor in the Engineering School at Princeton University.
Dr. Polhemus founded Statistical Graphics Corporation in 1980 to develop and promote the STATGRAPHICS software program. In 1983, he founded Strategy Plus, Inc., which developed EXECUSTAT for DOS. Dr. Polhemus founded NWP Associates, Inc., in 1993 to develop STATLETS, a set of Java applets which permit statistical data analysis over the Internet. In 1999 development of STATGRAPHICS was assumed by Statpoint Technologies, Inc.
Dr. Polhemus lives in northern Virginia with his wife Caroline and is the proud father of four sons: Christopher, Gregory, Leland, and Michael.