Statgraphics for Microsoft Azure
A new version of Statgraphics 19 has been developed for use with Microsoft Azure. Statgraphics for Azure can be accessed using any HTML5 compliant browser, including Chrome, Safari, Firefox, IE 11, and Microsoft Edge. Devices capable of running Statgraphics for Azure include PCs, MACs, Linux computers, and iPad and Android tablets.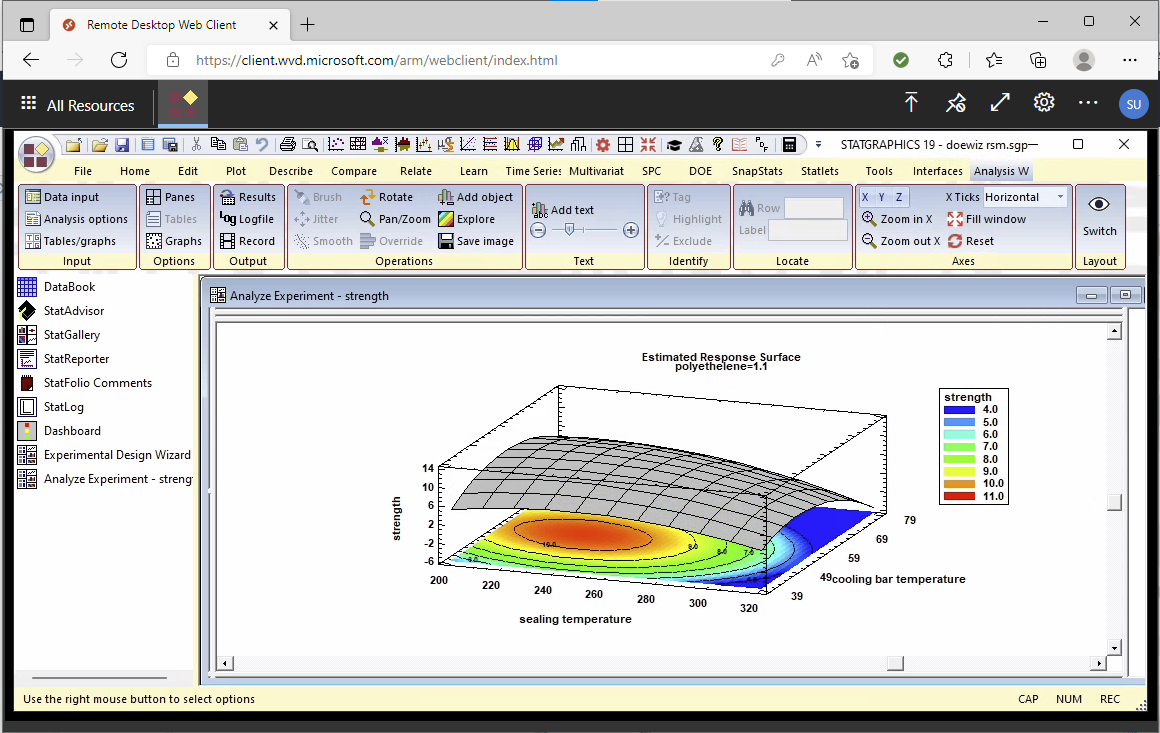 Statgraphics for Azure contains all of the procedures and features found in the desktop version. Users login using their email address and password. Organizational licenses for using Statgraphics for Azure are based on the maximum number of concurrent users, which is monitored over the Internet. Organizations are responsible for creating an Azure account and paying for any Azure charges that are incurred.
For pricing information for STATGRAPHICS for Azure software or to evaluate the product: