Robust Parameter Designs
Statgraphics can create experimental designs for use in robust parameter design (RPD). In such experiments, two types of factors are varied: controllable factors that the experimenter can manipulate both during the experiment and during production, and noise factors that can be manipulated during the experiment but are normally uncontrollable. The goal of RPD is to find levels of the controllable factors where the response variables are relatively insensitive to changes in the noise factors.
RPD designs may be created using either the crossed approach of Taguchi (with inner and outer arrays) or the combined approach of Montgomery (both types of factors varied in a single array).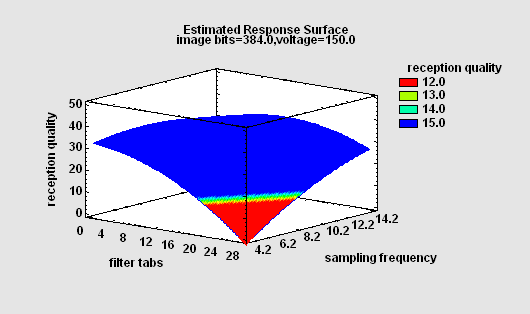 More: DOE Wizard - Robust Parameter Designs.pdf
Definitive Screening Designs
Definitive screening designs are small designs capable of estimating models involving both linear and quadratic effects, although second-order interactions are partially confounded with themselves and with quadratic effects. In addition, designs for 6 or more factors collapse into designs which can estimate the full second-order model (including interactions) for any 3 factors.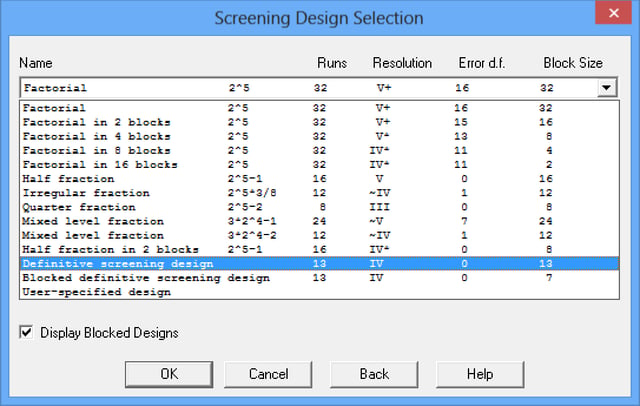 More: DOE Wizard - Definitive Screening Designs.pdf or Watch Video
Computer Generated Designs
The Computer Generated designs allow you to create experimental designs which have optimal properties with respect to the estimation of specific statistical models. Given the definition of an experimental region, a model to be estimated, and the number of experimental runs that can be performed, the program searches for a set of runs that maximizes a selected design optimality criteria.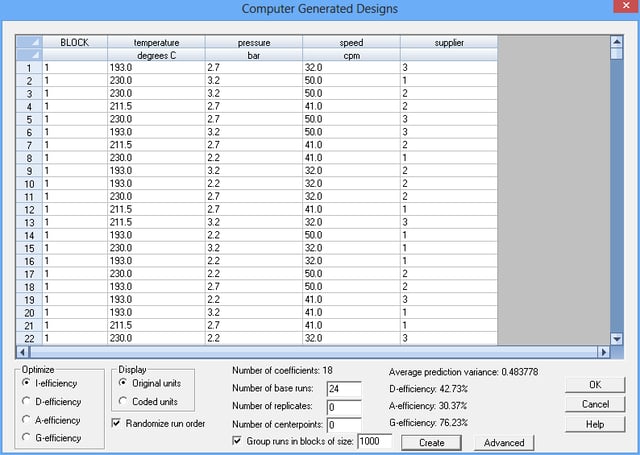 More: DOE Wizard - Computer Generated Designs.pdf
Single Factor Categorical Designs
Single Factor Categorical designs are used to compare levels of a single non-quantitative factor. They include completely randomized designs, randomized block designs, balanced incomplete block (BIB) designs, Latin Squares, Graeco-Latin Squares, and hyper-Graeco-Latin Squares.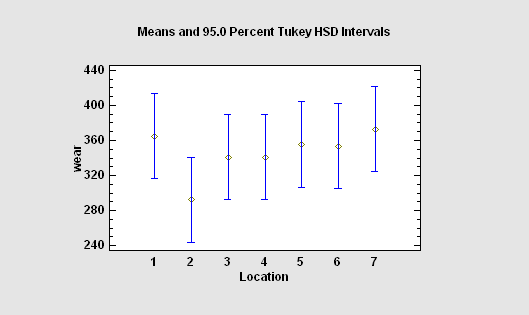 More: DOE - Single Factor Categorical Designs.pdf
Multi-Factor Categorical Designs
Multi-Factor Categorical designs are used to study multiple non-quantitative factors, with several levels of each. They are analyzed using a multifactor analysis of variance.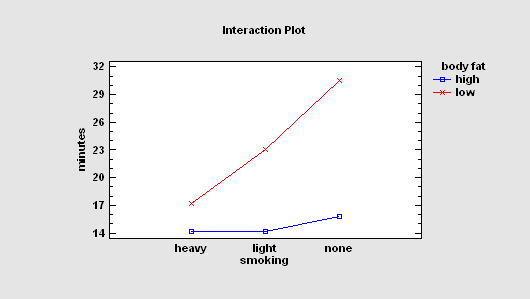 More: DOE - Multi-Factor Categorical Designs.pdf
Variance Component Designs
Variance Component (hierarchical) designs are used to study the effect of two or more nested factors on the variability of a response. Estimates of the contribution of each factor to the overall variability are obtained.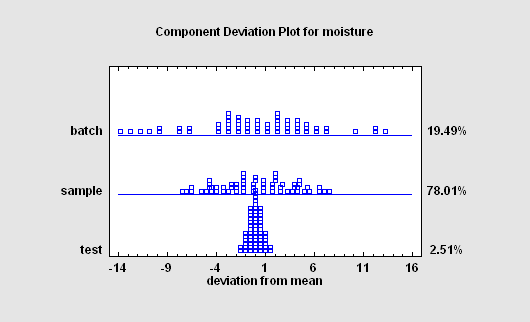 More: DOE - Variance Component Designs.pdf
Design of Experiments Wizard
STATGRAPHICS Centurion contains a wizard that assists users in constructing and analyzing designed experiments. It guides the user through twelve important steps. The first 7 steps are executed before the experiment is run. The final 5 steps are executed after the experiment has been performed.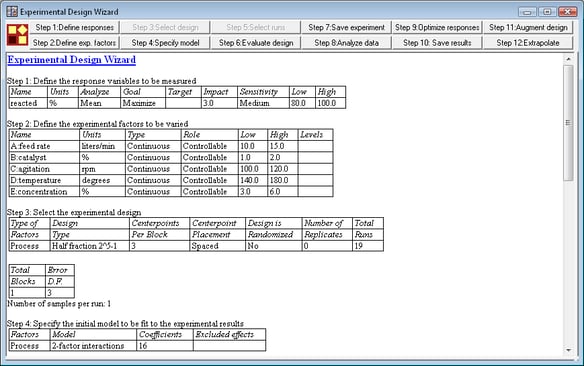 More: Design of Experiments Wizard.pdf
In order to find a combination of the experimental factors that provides a good result for multiple response variables, the DOE Wizard uses the concept of desirability functions. Desirability functions provide a way to balance the competing requirements of multiple responses, which may be measured in different units. Users specify the target value or acceptable range for each response, together with its relative importance. The program then finds the best combination of the experimental factors.
The DOE Wizard can now augment existing designs to maximize design efficiency. Users select the number of additional runs to add to the design, the model to be fit, and the optimality criterion to be maximized.