Variable Measurement Systems - Repeatability and Reproducibility
For measurement systems that result in quantitative measurements such as weight, concentration, or strength, it is important to determine the magnitude of any error in the resulting measurements. If the error is large, it may be impossible to determine whether or not an individual sample is within spec. In addition, designed experiments rely on the ability to separate real effects of making changes from the background noise and could be sabotaged by an inadequate measurement system.
When quantifying measurement error, it is common to separate the error into repeatability (error due to the instrument or measurement procedure) and reproducibility (error due to the appraiser). STATGRAPHICS systems Gage R&R analysis software implements the procedures suggested by the AIAG (Automotive Industry Action Group), including the average and range method, ANOVA method (with and without interaction), and the range method (for short studies).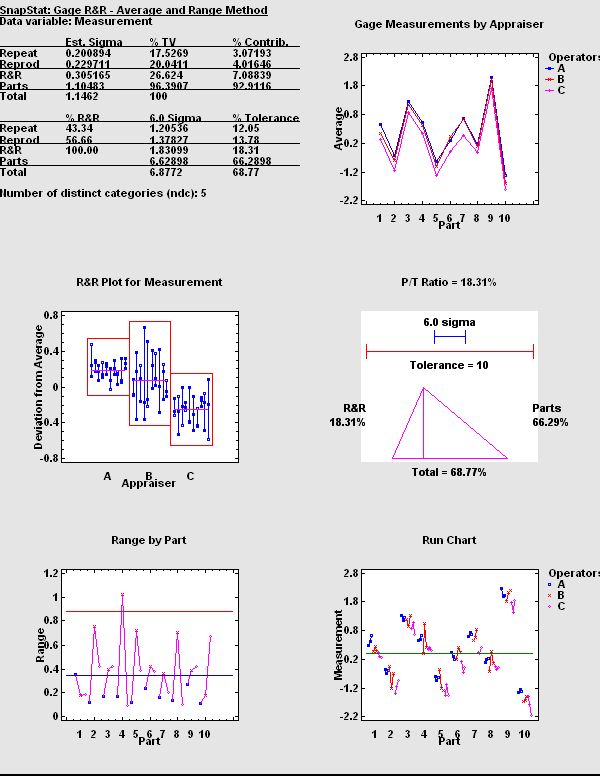 More: Gage Study Setup.pdf,Gage R&R SnapStat.pdf,Gage Studies - ANOVA Method.pdf,Gage Studies - Average and Range Method.pdf,Gage Studies - Range Method.pdf
Variable Measurement Systems - Linearity and Accuracy
While repeatability and reproducibility studies concentrate on the variability or precision of a measurement system, Linearity and Accuracy studies quantify the bias. In these studies, multiple measurements are made on reference samples for use with measurement systems analysis software. Then an equation is constructed for the bias of the measurements.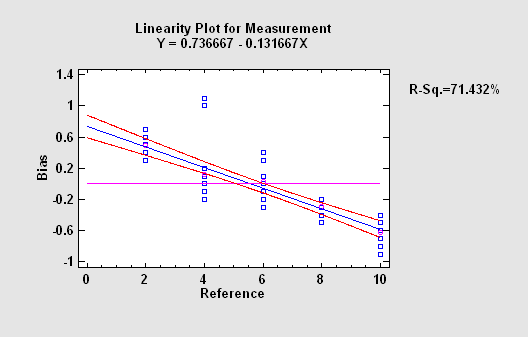 More: Gage Linearity and Accuracy.pdf